Nihin Victoria COVID-19 Update Le Police Sin In Ralrin Peekmi
Victoria COVID-19 update: Tuchun Thawngpaang kan thanh than. Zanlei ah Muicawl in kan chim than te lai. Naite Nichuah lei Factory ah Covid19 zawtnak an hmuh caah cukaa I riantuanmi kanmah Laimi zong testnak tuah a si. Tuchun ah zeimaw result a chuak cang I Zawtnak an ngeilo tiah theih a si. Nithum hnu ah minung zahnih tang i a tum a voikhatnak a si.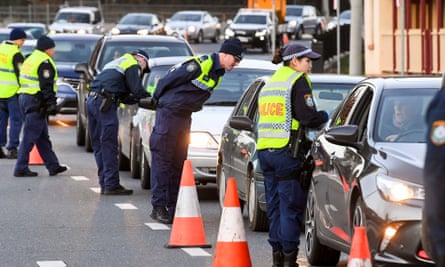 Zawtnak thar hmuhmi; Minung 177 Tutiang zawtnak a ngei cangmi 3,967Tulio te zawtnak he a ummi (active case) 1,612 Sizung ah thlopbul cuahmahmi 72, mahchung ah a hlei zohkhenhmi 17. Zawtnak hmuhnak hmunhma; 25 are linked to known outbreaks. 151 are still under investigation. one from hotel quarantine
Ralrinnak an peekmi: Police nih warning peek a um lai lo. Nan um hmun ah nawl a zul lomi cu daantatnak kan tuah colh ko. A phaisa in dan kan tatmi hna $200,000 (* zeitikah caan ah ti an chim lo nain suimilaam 24 chung dantatmi si dawh in a chim an um, media ah) Lockdown hi kan sining a that hlan tiang poah cu I ruah chih ding asi ko hnga. Nawl kan zulh deuh le zawtnak a tum lai – mah nih lockdown a tlawmter deuh lai.
Siangngakchia tingsarih (700,000) hi an umkalnak dingah I fimtawl khawh ding asi lo caah inn in cacawn ding timh than hi asi. Stage 4 hi timhtuahnak nan ngei el maw? Stage 4 tiang I rengh kan duh lo ahcun nawlzulh khawh I zuam ko uh.Victoria hi a tu I stage 3 in stage 4, van I rengh deuh than ding tu hi cu kan ruat rih lem lo.
COVIDSafe App kongah: Nan COVIDSafe hi sunghzatlak a si ko lo maw tu hi? Mahhi kan tlamtlinlonak tete a ummi chung in I remh ding kan ngei ti kha kan hnu National Cabinet meeting biatak thlak tein kan I ceihmi asi. Tha deuh tein kan tawlrel hrim ko lai. Download I zuam hram ko rih uh (Frydenber). Reference: Daniel Andrews, 2020. "Latest press conferrence : COVID 19 update in Victoria State." July 13, 2020 Ref: Australia Chin Community – EM